What I've done
I've done acting in lots of places. Here are some pictures of me doing it.
̌
Mother Courage, American Repertory Theatre, 2000
Karen McDonald, Mirjana Jokovic, Tim Kang
Othello, Shakespeare Theatre, DC, 2015
The Tempest, Old Globe Theatre, San Diego 2011
The Taming of the Shrew, Dallas Theatre Centre, 2006
The Taming of the Shrew, Old Globe Theatre, San Diego, 2010
King Lear, Goodman Theatre, 2006
Race, LA Centre Theatre Group, 2014
Wrecked, TBS, 2018 - the good guys
Will Hines, Eugene Cordero, Robert Baker
King Lear at the Goodman - rehearsal
Hercules, NZ, forever ago
The Gloucester family (different Lear, different theatre) - Old Globe, San Diego, 2010
With Jay Whittaker and Charlie Janasz
Mike The Cop: Short Poppies, NZ, 2013
Always blow on the pie. Right, New Zealand?
Safer Communities Together.
A very different type of cop: Camino Real, Goodman Theatre 2012
Hercules, NZ, sometime in the late 20th century
Make-up test shot, for just before I jump into the caldera of a volcano. Heroically, of course.
Much Ado About Nothing, Old Globe San Diego 2011 (that's my real wife there)
Shakespeare Masterclass, The Shakespeare Theatre, Washington, DC 2016
Somewhere in the Bahamas. 2004?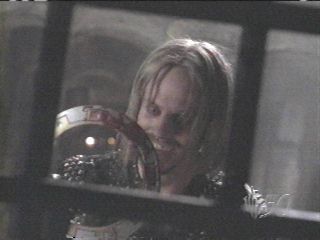 Xena, NZ, Jesus am I that old? There is no way that is my real hair.
The Elephant King, Chiang Mai, 2006
Flight of the Conchords, HBO, 2009. This time it definitely is my real hair.